3 – 5 years
Our 3-5 room caters for 26 children. We have 2 large spacious rooms for the children to explore.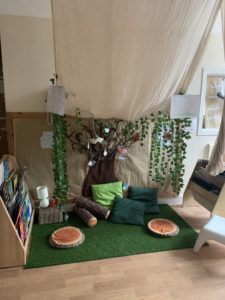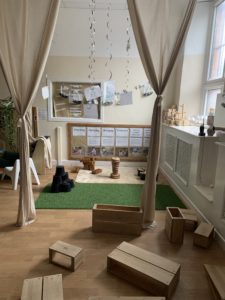 The new Curriculum for Excellence document focuses on the four capacities: Successful Learners, Confident Individuals. Responsible Citizens and Effective Contributors.  These are supported through 8 areas of the curriculum, the main focus of these being Health and Well being, Language and Literacy and Numeracy and Maths.
The 3-5 room centre on children's choice and children are encouraged to be as independent as possible including personal hygiene, serving their own lunch, snack etc. Our staff in our 3-5 room plan activities around the main focuses of the curriculum for excellence.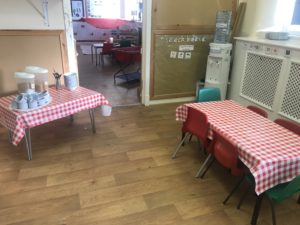 In our 3-5 room, we use "Big Book Planners".  By using these, the children are engaging in their own learning and are being involved in the planning process.  The "Big Book Planners" start with the children choosing the topic, then being asked what they already know about this and then what they would like to learn.  From this, the staff plan activities that relate to what the children have said and this is all logged in the books, including photographs and children's work.  Evidence of children's achievements and development are all stored in their individual 'Learning Stories', which are on the computer.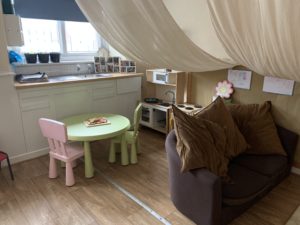 The 3-5 room also has an interactive smart board, which allows the children to explore technology for different uses. The children do have access to the Internet however it is always supervised and limited to 15 minutes per day. The Internet also has relevant safety restrictions.  We have Ipads for the children to use to develop their ICT skills also.
Children in the 3-5 department have daily access to our garden area were the children can take part in physical play or creative play. We use our gazebo in the garden as an outdoor classroom, with a painting area, mobile bookcase, chalkboards and much more.
Why to choose a Hyde'n'Seek Nursery