2 – 3 years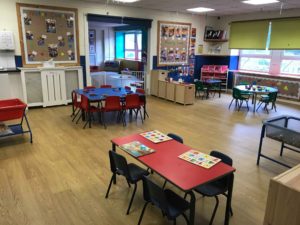 These two bright spacious room can cater for 35 children daily. The rooms are separated into a messy side and a quiet side.
In the messy room staff will provide opportunity for sensory exploration with a wide range of resources as well as creative messy activities like painting, gluing and play dough.
The quiet side allows children to relax and have quiet time if they wish, having a book corner, small world, imaginative play, sensory area and more.
The staff use the "Birth to There, Supporting our Youngest Children" curriculum document set out by the Scottish executive and plan their themes and activities using the children's interests. Each staff member plans four activities per week, two of which are responsive to the children's interests or developmental needs and staff evaluate activities daily and record children's achievements in their own 'Achievement Profile'.
The staff and children also use 'Big Book Planners' to record and track their learning, this is also a good way for yourself as a parent to look back and see what your child has been doing at nursery.
Children's work is displayed attractively throughout the room and corridor with photographs and children's comments to develop the children's confidence and self esteem as well as making the nursery attractive.
The messy room is also adaptable to become a physical room when required and is used each day also for the children to have their lunch and snacks.
The 2-3 room has a private nappy changing area to ensure the children are given the dignity and privacy they deserve and a separate toilet area. In this room is where children would usually start toilet training in which the staff will fully support the parents an children. We don't use potties at Hyde n Seek nursery as we feel it is a big enough transition for children to go from nappies to pants without having another one to go through as well! It is also in line with current infection control procedures.
There is a water cooler in the room where children can access it all times.
The routine is a flexible one catering for individual children's needs. The staff and their experiences offered focus on the children's abilities, building on them and celebrating success with the children, this is all displayed on our 'I Can….' wall.
Each day parents receive a report sheet giving parents information on their child's day for example what they have eaten, slept, and nappy changes as well as what activities they have been doing that day.
Children are also given opportunities to play outdoors at least twice a day.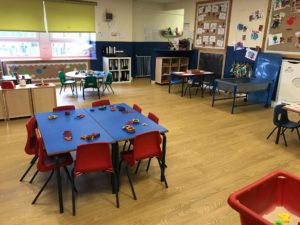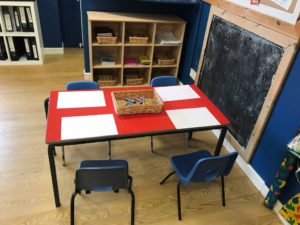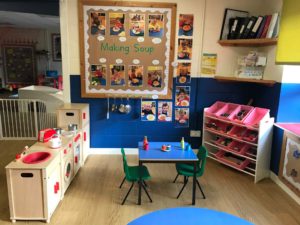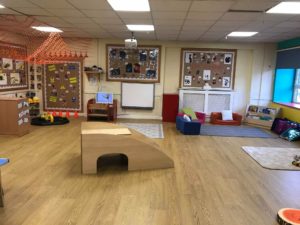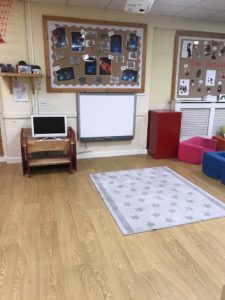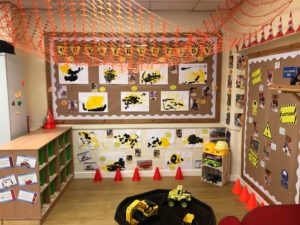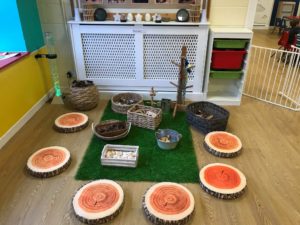 Why to choose a Hyde'n'Seek Nursery