Key Staff
We have a highly motivated staff team who are dedicated to the care and development of the children.  Staff are highly motivated to further their own development and learning by taking on extra training courses.
 All staff have been trained to deliver the Pre-Birth to Three Curriculum for 0-3 years children and Curriculum for Excellence for 3-5 years children. We provide all children with daily opportunities and experiences to learn through both curriculum's that will effectively develop and enhance their learning at a pace that suits each child.
 All of our staff are SSSC registered and are all members of the PVG Scheme.
So lets meet the team…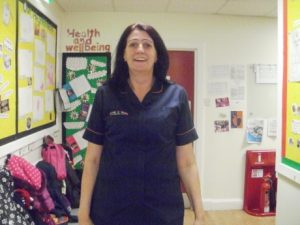 Mary Peat – Nursery Manager 
My name is Mary, I have worked at Hyde N Seek for 15 years and enjoy my job and have good relationships with children, parents and staff. I have been manager for 6 years and I am qualified with SVQ Level 2, 3 and 4. I am also currently working towards my PDA Level 9 in leadership and management.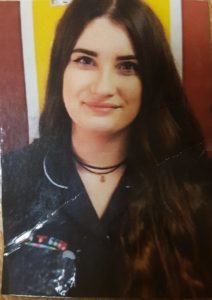 Chloe Moffat – Depute Manager
I'm Chloe, I have worked for Hyde n Seek Nurseries for over 5 years. I am currently based in the 3-5 room, and work alongside Mary in the nursery environment, progressing our staff and nursery as a whole to be the best it can be and reach our full potential together. 
0-2 Department.
  Aileen Gallacher – Qualified Practitioner
Jacinda Williams – Qualified Practitioner
Demi Morrrow – Trainee Practitioner
2-3 Department
Demi O'Shea – Qualified Practitioner
Heather Campbell – Qualified Practitioner
3-5 Department.
Chloe Moffat – Depute Manager/Qualified Practitioner
Sinead Stevenson – Qualified Practitioner
Ellie Riach – Trainee Practitioner
Other staff within the nursery.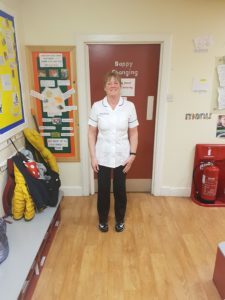 Teresa Fitzpatrick – Nursery Cook 
Why to choose a Hyde'n'Seek Nursery